A Bible that connects you to your Christian heritage
This was the most influential Bible translation in history.
The Geneva Bible was the first English Bible to be translated entirely from the original languages. John Bunyan, Shakespeare, the Puritans, and the Pilgrims all read it.
What's more, the Geneva Bible was made for ordinary people, printed in easy-to-read font using common words. By 1640, it had sold over a million copies.
Most importantly, it was intended for daily reading by everyone.
But despite the Geneva Bible's profound impact on our Christian heritage, you've probably never had the chance to read it. We want to fix that.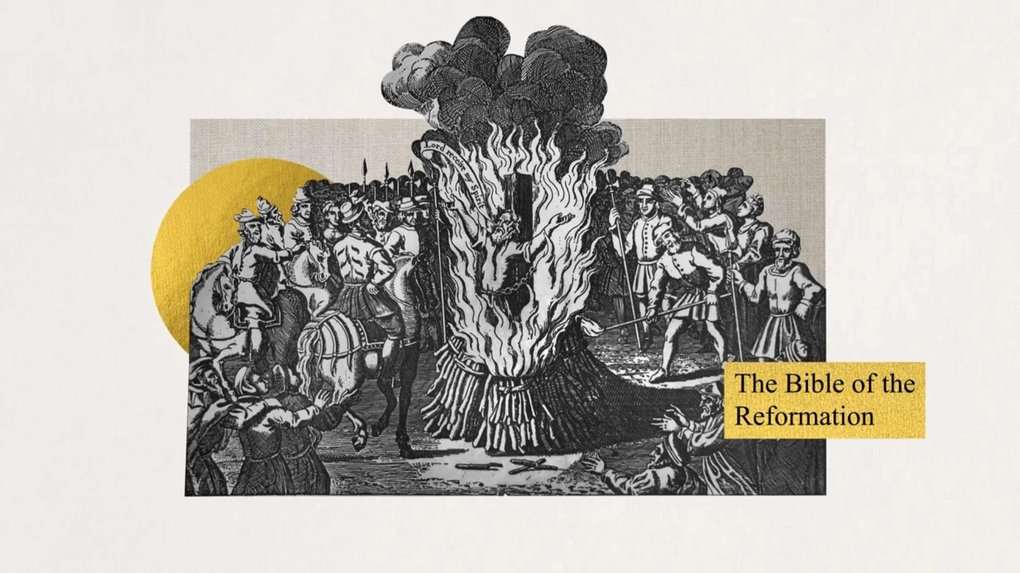 Focus on the Word.
Improve your focus with a clean, clutter-free layout that removes distractions.
Creamy stock paper and easy-to-read font makes reading effortless.
Slim volumes can be taken with you to work or doctor's appointments, and finished in one sitting.
Unlike most reader's editions, the MGB retains chapter and verse markings so you can keep track of Bible reading plans and sermon references.
In keeping with the original Geneva Bible, this is a Bible made to be read.
Old Testament is forthcoming.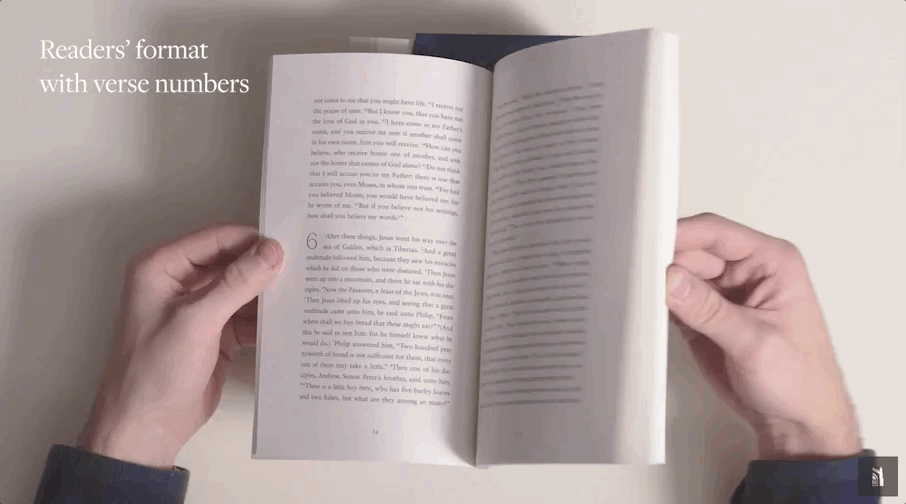 Read. Finish. Repeat.
This is your personal access to a time-honored text.
The Modernized Geneva Bible is not a facsimile reprint intended only for Reformation scholars with a magnifying glass. It's a Bible for everyone.
We updated outdated words and syntax with modern English equivalents and haven't removed a single verse. The MGB maintains the full force of the original while bridging the gap between the 21st century and the 16th.
So if you want a heritage-rich Bible that's made to be read—or if you're struggling with consistency in your daily devotionals—this is the Bible for you.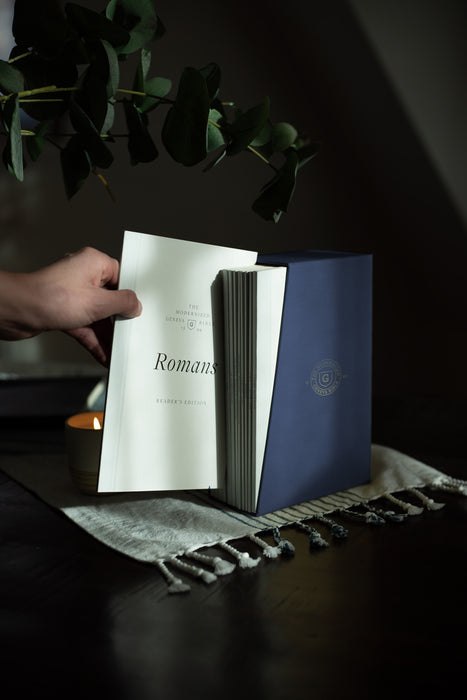 The New Testament
in 13 volumes optimized for reading and rereading.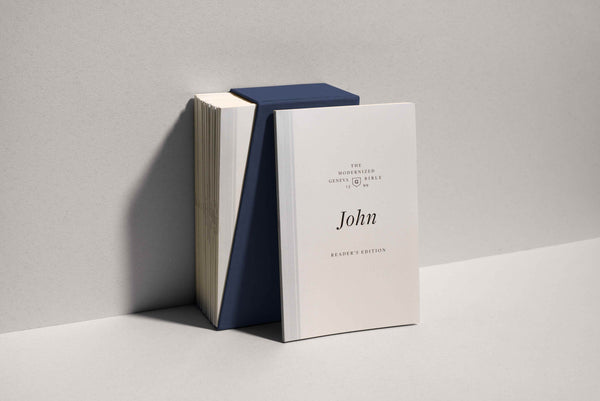 Reader's format

Single columns, creamy stock paper, and ample margins make the New Testament feel and read more like a book than textbook.

Solid slipcase

Beautiful, textured, and foil-stamped so the MGB is elegant and easy to store.

Thin volumes

The New Testament made into thirteen books which you can finish in a sitting or two.

Modern Typesetting

We've kept every verse and chapter and updated archaic words and word order for fluid reading.
A great advance...
Its most felicitous turns have gone into the [KJV]...A man would need to unmake himself before he was an impartial critic.
The Bible of choice
for English-speaking Protestants...England was a Protestant nation, and the Geneva Bible was its sacred book.
The most popular Bible
throughout Shakespeare's lifetime...[His] references are often closer to the Geneva Bible than to any other.
A masterpiece
of Renaissance scholarship printing and Reformation Bible thoroughness.
Geneva is the worst
God gives not Kings the style of Gods in vain,
For on his throne his Sceptre do they sway;
And as their subjects ought them to obey
Gorgeous!
With a newborn its hard to sometimes pick up an entire Bible and phones just don't do the trick. Having a compact Book that is easily held, read, and understood is very helpful.
$35.00
$65.00
saving
$30.00
| /
$35.00
$65.00
saving
$30.00
| /
2306
of
3836
Pledged /
0 days left
View details
Try the MGB at no risk. No pressure.